Italian Style Swing Band at Damien Hirst's Venetian Party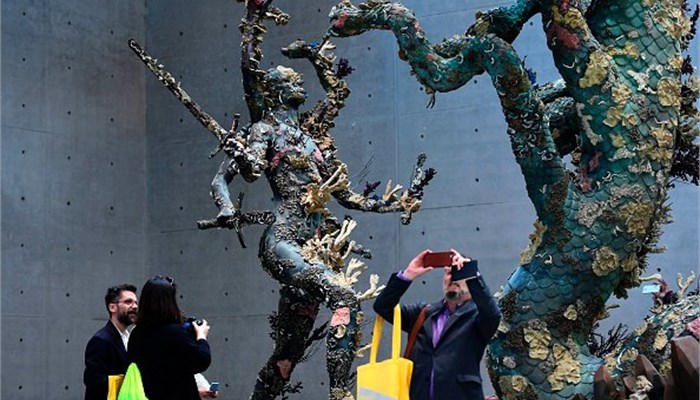 The private party wanted by British artist Damien Hirst was held in Venice on Thursday, May 11.
A band of our portal, the Italian Style Swing Band - Rudy Valentino & i Baleras has had the honor of being chosen for the music service of the event. This for us was a cause of great satisfaction and gratification.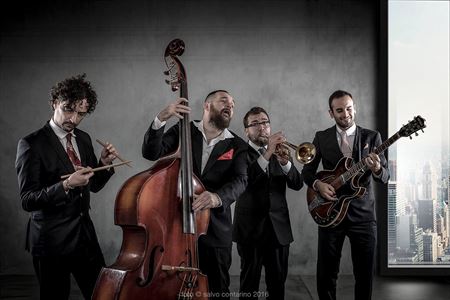 The evening was very successful and the musicians received the compliments and appreciations of the guests. Damien Hirst (Bristol, 1965) is undoubtedly among the most famous contemporary artists and always succeeds in triggering a heated debate around his works and his life. The double show at Palazzo Grassi and Punta della Dogana in Venice is no exception. Critics, press and curators have literally divided, the public, on the contrary, seems unanimous, considering the long files and the numbers that grow day by day. The title of the exhibition is Treasures from the Wreck of the Unbelievable and until December 3 will be hosted at Punta della Dogana and in Palazzo Grassi: for the first time both exhibition spaces of the Pinault Foundation will be dedicated to the same artist for the first time. In addition, since 2004, there is no big personal exhibition in Italy, from the retrospective The Agony and Ecstasy to the National Archaeological Museum of Naples in 2004. Everyone talks about it and once again, the former YBA has managed to catalyze the interest of the world.